Visit our new website www.uomenterprise.mu
WHY CHOOSE UCLan - UOM Enterprise
Gain a UK degree by studying in Mauritius

State of the art facilities

Core modules taught by UCLan staff

Tuition fees from Rs 220,000 per year with facilities of payment

Undergraduate and Postgraduate taught programmes

Courses available in the fields of Law and Project Management

Option to complete programme in UK or Cyprus campuses
Visit UCLan's website: www.uclan.ac.uk
Like us on Facebook - UCLan in Mauritius
Click here for our full course list
For more information, please call us on (230) 467 8925 / 467 8926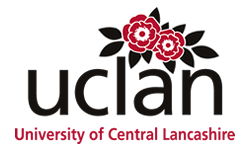 ABOUT US
The UOM Enterprise is a registered post secondary educational institution providing top-class programmes for ambitious people. Below is the list of directors:
The Chief Executive Officer is Dr Jay. S. Matadeen
UOM Enterprise has launched a number of new courses in 2014 in the field of Law and Project Management in partnership with the University of Central Lancashire UK (UCLan). We collaborate with UCLan in delivering courses that are vital for the country's needs and the region at large. The awarding body for our programmes is UCLan. All our courses are accredited by the Tertiary Education Commission.